It is a fun question that has been around for a while....
Who would you invite to a fantasy dinner party if you could
choose anyone throughout history?
I love the idea of an outdoor beautifully set dinner during sunset flowing into a night under the stars.
Great conversation, amazing food, fabulous music, wonderful memories.
I truly believe there is nothing better than family and friends around the table sharing life, laughter, love and food.
One of the sad things I learned while researching this is that most of the guests chosen by people were men.
Then as I was compiling my list it became obvious that I was choosing my guests the same way....mostly men.
Where were the famous women?
The ones you want to get to know, women who have made a difference, those who have lived the edge of life?
Which brings me to this....
There are plenty of absolutely beautiful famous women, but quite frankly they bore the hell out of me.
I like women with depth and spunk.
The ones who laugh out loud and wear their heart on their sleeve.
Someone you don't easily forget.

I also know that an eclectic mix of people inspires the most interesting conversation, and a few 'wild childs'
make
for a great party.
We have 6 warm fuzzy guests, 4 people of power, 2 entertainers and us.
This is also the seating order just to mix up the fun.
As they say....'Let's do this'.
Grandma Hicks
- because she meant so much to my husband as a little boy.
Fred
- my love, my heart and soul.
Me

- I wouldn't miss this for anything.
Bill Clinton
- fun, need I say more?
Carol Burnett
- laughter is definitely the best medicine
Mr Rogers
- someone who values everyone's simple uniqueness.
Cleopatra
- she was the last Pharaoh of ancient Egypt, and had Julius Caesar and Mark Anthony under her spell.
Santa
- he is the very bestest, thanks Dezirae for reminding me.
Mary Magdalene
- because of this
- she was devoted to Jesus Christ, present at the crucifixion, the first person
to see Jesus after his resurrection.
Freddie Mercury
- so much talent and flamboyance.
Marie Antoinette
- 'Off with their heads'.
Jane Goodall
- she is gracious, compassionate, an environmentalist and Chimpanzee enthusiast.
Napoleon Bonaparte
- the short guy complexed conquerer.
There is not a photo of Grandma Hicks available so this represents her...
'Love'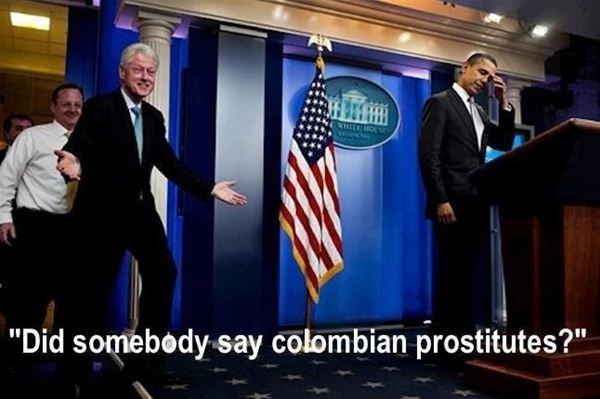 After this the first guests I would choose to join us for the fun would be my parents, my children, my siblings and
their families.
CHEFS for the night
would be Ferran Adria of elBulli in Spain who is the leader in molecular gastronomy, and yes,
this is the type of food you can expect from him....
Thomas Keller of French Laundry in Napa Valley, demanding perfection.
They would get creative freedom with whatever I have choose for dinner....possibly lobster, risotto, asparagus, and
heirloom tomato salad.
Creme brulee for dessert with champagne.
Cheese, fruit and wine, chocolates and champagne.
Tequila shots throughout.
Reggae is great for poolside barbeques, cleaning house leisurely and road trips. Dinner parties? Oh yeah.
The 3 Tenors
This is music at its passionate best, it takes your breath away.
The Rolling Stones
After dinner it's party time and now you get to dance your toes off with one of the best groups ever.
Yes, all the entertainers are men. Oh well.
So, given the same challenge, who would be at your fantasy dinner party?